ABOUT
Catalyst Romania, one of the leading technology-focused venture capital firms in Romania, launched its first EUR 15 million fund in 2012, as the first fund of its type designed for Romania. The firm launched a second growth capital tech fund for Romania, with a first initial closing with institutional and private investors in November 2020, followed by a second closing in April 2021 and a final closing in February 2022. The original target of EUR 40 million was substantially exceeded and the Fund reached its hard cap of EUR 50 million.
The Fund will continue to make early growth capital investments in SMEs based in Romania and other countries in the region. Our team of highly qualified experts, with entrepreneurial and financial background, become active business partners of the portfolio companies. Catalyst also brings indispensable company scaling know-how, resources, channel partners and co-investors from across Europe, North America and Asia.
Initially sponsored by 3TS Capital Partners, Catalyst Romania's current and past funds now total over €60m. Investors include EIF, Banca Transilvania and other institutional and private investors.
EIF is an important contributor to the Catalyst funds through the JEREMIE Reflows and InnovFin Equity Programme initiatives.
INVESTMENTS
Catalyst Romania Fund II
primarily targets investments in the broader TMT sectors including Technology & Internet (Software, Hardware, Mobile, Ecommerce, etc.), Media & Communications (Digital Media, Operators, etc.) and Technology-Enabled Services (Consumer and Business Services, Healthcare Services, etc.). We focus on exceptional, high growth SMEs with outstanding management teams, which are either proven businesses becoming local leaders or truly innovative global challengers. Catalyst Romania typically invests in the range of EUR 1-3 million to support early-stage growth and development of the selected companies. We also consider larger investments partnering up with our trusted partners including fund investors or other venture capital and private equity funds.
CURRENT PORTFOLIO
Catalyst Romania  has a proven track record of investing and actively helping technology businesses to grow. Infusion of growth-capital, business expansion best-practices, strategic guidance and access to new networks provided by the Catalyst team, has helped drive an average compounded annual revenue growth rate of 40% across current portfolio companies.
123FormBuilder SRL
Elefant.ro
Simartis Telecom SRL
Inteligo Media SA
Green Horse Games
Vector Watch
INTELLIGENT IT SRL
OmniConvert
Smartdreamers
Code of Talent
CATALYST ROMANIA TEAM
Entrepreneurial Investors and Active Business Partners
3TS CAPITAL PARTNERS SUPPORT TEAM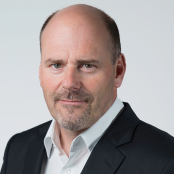 Pekka Mäki
Managing Partner- 3TS Capital Partners
Pekka Mäki
Managing Partner – 3TS Capital Partners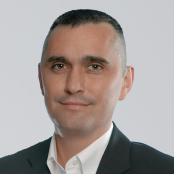 Sever Totia
Partner- 3TS Capital Partners
Sever Totia
Partner – 3TS Capital Partners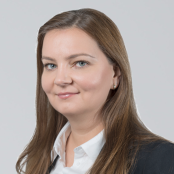 Katarina Hudakova
Financial Manager – 3TS Capital Partners
Katarina Hudakova
Financial Manager – 3TS Capital Partners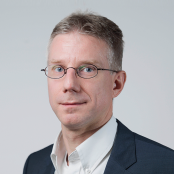 Andreas Huber
Partner, COO – 3TS Capital Partners
Andreas Huber
Partner, COO – 3TS Capital Partners